The Mighty Shed mural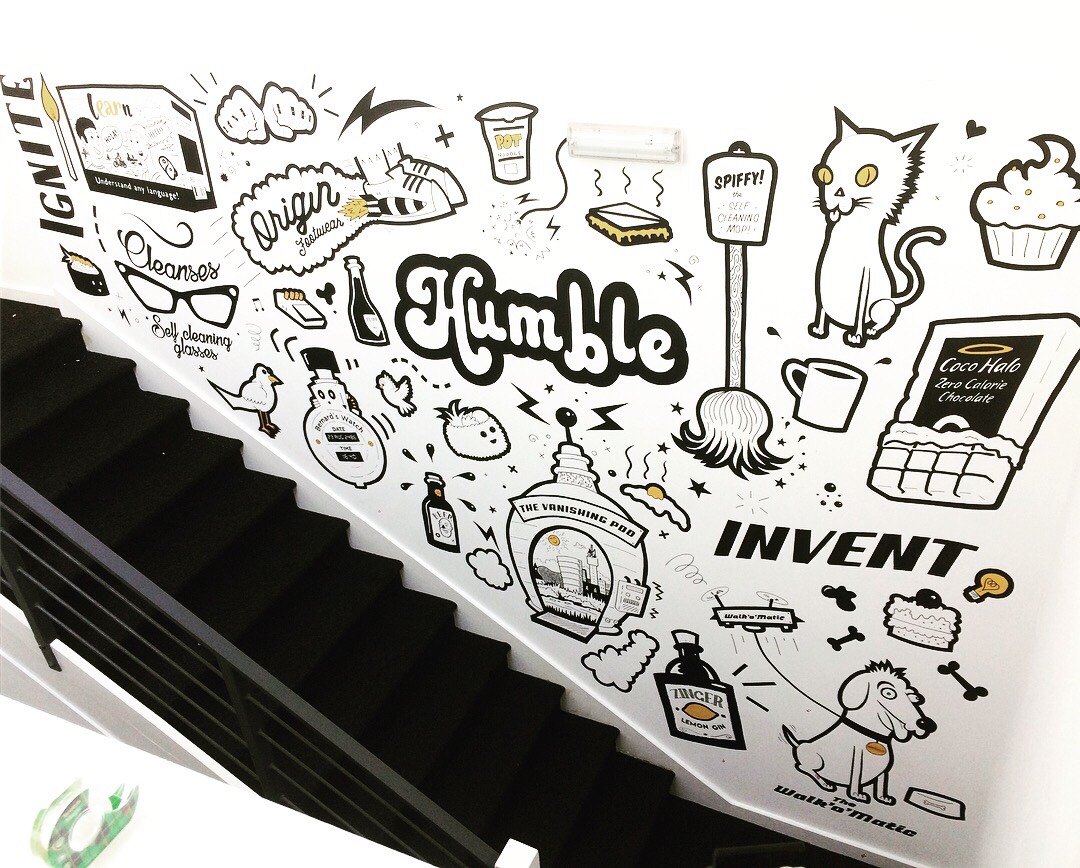 This is the wall I've been working on this week at The Mighty Shed studio in Birmingham. Had a massive amount of fun designing this. The staff came up with imaginary brands and inventions and I illustrated them and painted them on the wall! It was the perfect mix for me – illustration and painting.
Everyone was amazing and the ideas were excellent. Great job.